Wow! 2020 has been anything but uneventful. We could all use something to universally look forward to and for me, it's the holiday season. Here's my always, but even more extensive, guide of the best gifts for men. Because who doesn't have more spare time on their hands these days…you know…if you don't have kids yet anyway. Bless all the mom and dads reading this.
This one's for all the Color & Chic readers who are wondering what their men really want. I've tested a good number of these myself and I've added some items that are so good they're on my personal "treat yourself" gift list. If you're a guy, share this with your significant other if she needs a hint. Good luck fellas!
Same rules apply in the 5th edition as last year's.
The best gifts for men are organized in order of the level of relationships to the guy in your life.
From gifts for guys in your life like your boss, neighbors, and acquaintances who you deem worthy of gifts in general ($),
to your close cousins and close friends ($$),
to brothers, dads, husbands, fiances, and boyfriends ($$$).
How Things Made This Gift Guide For Men
Is this something he'd use every day? Men are usually functional creatures. My favorite things in life are items I use everyday making my life materially better.
Is this something that will last? Guys buy certain things a lot and some things never. For example: I buy a lot of books all the time but I never buy clothes. I want to make sure whatever you get him will be something he doesn't have to buy again unless it's lost.
Will this make your life better over the next year? This is where books, movies, and other "tools" will not only benefit him, but benefit you too. Win-win!
Will his face light up? This is the most subjective question. It's really for you to answer for the man in your life. What do they love? What are their hobbies?
With that out of the way, here are 50+ ideas for every man in your life.
Stocking Stuffers
Let's start with some layups in my annual gift guide for men.
These three ideas starting this gift guide for men may not make his eyes light up, but they'll definitely help his phone light up.
10 ft Lighting Cable

– You may need to get this for your significant other, yourself, and all your family members. Hoang-Kim and I have one reaching out to out to each of our nightstands and near our dining table…which doubles as a coworking table during the day. These threaded cables durably last.
Wireless charger – Unless he's getting the new iPhone 12 Max with MagSafe (thank heavens it's back!), this is my go to for iPhone XS and any Android phones with wireless charging capability.

2.5x faster charge Power Strip

or

Power Cube

– working from home is no longer a luxury. That means serious upgrades to all the spaces in your home are the gift that keeps on giving. Getting the right production and electric outlet output gives you security and convenience. We sometimes have 2-3 people working at the table and both of these items are lifesavers. No more fighting for plugs in your own home!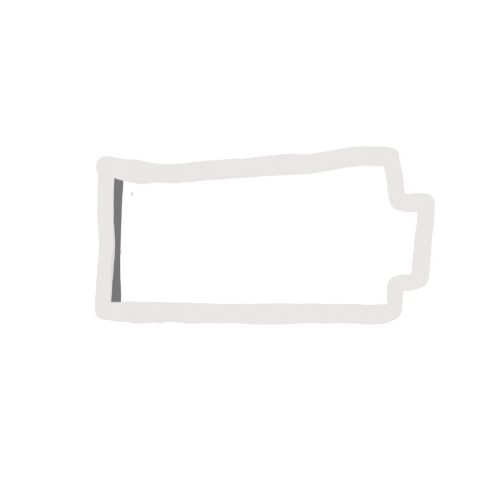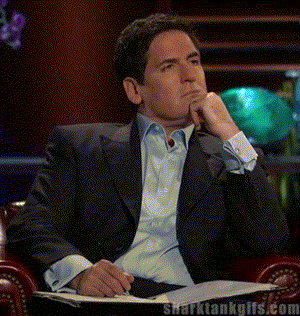 $
For the men in your life who have earned a little more than a stocking stuffer. This section in my gift guide for men includes a lot of things I use personally use every day and at least weekly.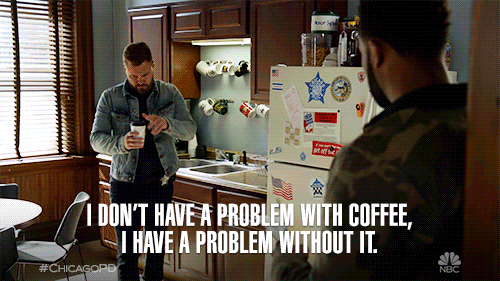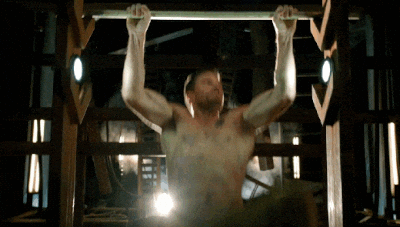 Books
The annual knowledge section in my gift guide for men. Find books that will improve his life and yours. Buy from a local shop if you can and support other entrepreneurs.
Almanac of Naval Ravikant

– If he's on Twitter, Reddit or in tech, he'll know who this is. If he's not, it won't matter. The style of writing and graphics in this book can be life changers. It's a simple two part book on wealth and happiness. The quote that always sticks with me is, "People often forget that Buddha was a prince first." People forget that to achieve enlightenment, you have to first realize how more there is to life than having everything. There's no shortcuts. That quote reframed my world. He does this several times over uncovering hidden truths in all our lives. 

The Mamba Mentality

– RIP Kobe Bryant – My original thought when I received it…"There's more pictures than words!" If pictures are worth a thousand words, this ones got millions. Kobe was a one of a kind competitor. Love him or hate him, everyone respected him.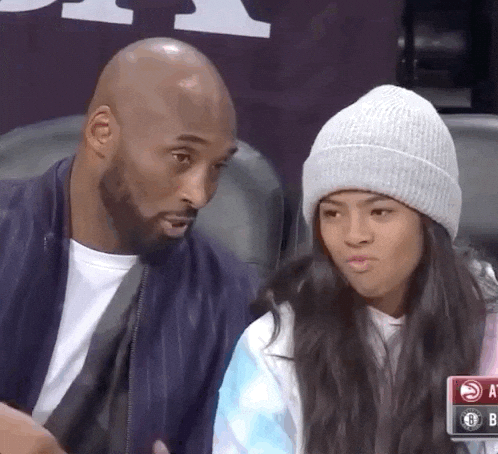 Reboot: Leadership and the Art of Growing Up

– I've been loving books with unique structures. Reboot is an interactive book for anyone stuck in a leadership rut. It really forces you to think introspectively and then hear the stories of others in a way that gets you to an AHA! moment. If he's in a transitioning moment in his life, this book will help him start answering the hard questions. The author who is a successful operator and investor has been called a living boddhivista. That's some of the highest praise I've ever heard. His superpower is making people cry. No…not because he's mean, but because he really sees people. This book can do that. I've spent plenty of reflective Sundays going through the book and exercises.

Psychology of Money

– Personal finance is 90% personal and 10% finance. So much of money isn't logic…it's human behavior. Morgan Housel provides a tour de force of whimsical and moving stories that change your relationship with money. He has a chapter that's one page. There's no fluff. Just a bunch of fantastic stories of money and human behavior to learn from. If that recommendation wasn't enough, it's not everyday that Cavalry Media, producer of the Social Network and Fifty Shades of Gray, licenses your book to make a video series or movie with all the financial trappings.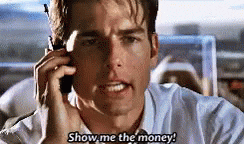 Exhalation

– Similar to Psychology of Money, this is a book you can enjoy in fits and spurts and never feel ashamed. The author of Arrival, Ted Chiang, brings multiple thought provoking, short sci-fi stories. Reading each one felt like imagining a new Black Mirror episode. You will not be disappointed by the mind bending. 

Negotiation: Never Split the Difference – Written by Chris Voss, the former FBI top hostage negotiator. He went to Harvard Business School and single-handedly re-wrote a lot of the curriculum. It's filled with battle-tested strategies and tactics from high-stakes, life or limb negotiations into the business setting and made "professionals" look silly. He deep dives into some great, actionable tactics you can use immediately. I reference this book often before going into negotiations.

Humans Table Book

– If he's a Humans of New York fan, he'll love this. Humans encapsulates Brandon Stanton's country hopping journey to provide HONY type photos and stories during his time outside of New York. I always find each page so endearing. It brings my humanity and empathy back with each story. We are all so different, but so close all at once.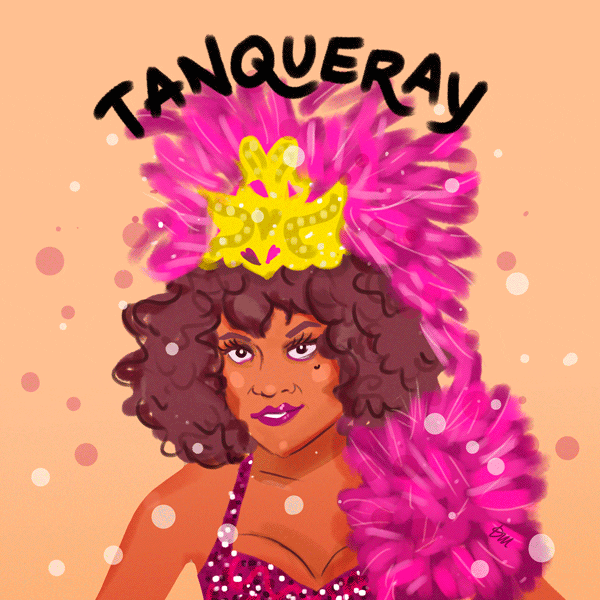 Architectural Digest: A Century of Style Table Book – Having recently bought a house, I'm constantly looking for inspiration. We want to turn our blank canvas into our own. If he's a home improvement type or an architecture enthusiast, this will arouse his senses.

$$
He deserves something saying, "I'm really thankful you were in my life this year!" The section of the gift guide for men who are close friends and family.
Portable Jump Starter with Air Compressor – I was going to take this off the list, but having had to jump Hoang-Kim's car recently the old fashioned way, I thought I'd keep this on. This would've been a lifesaver. It's so valuable we helped our respective parents once and they ended up keeping it…hence the old fashioned jumper cables. Keep it charged up and never have an issue with low tire pressure or a dead battery. Especially good for road trips since it can help fill up balls and bicycle tires too. My favorite feature is the compressor hose can screw onto your tire nozzle securely before turning on the compressor. Every guy needs one of these in their car.

21.5″ Work From Home Monitor

– There's no debating that we're living on our screens these days and it can be exhausting. It's especially exhausting if you're in front of a 13.3 inch or smaller screen all day. This is the saving grace. Incredibly valuable and quick upgrade to the home office setup. It's not a performance monitor, so great for the basics, but no high end PC gaming on this thing. There's a gaming PC monitor I've linked further below for those fellas.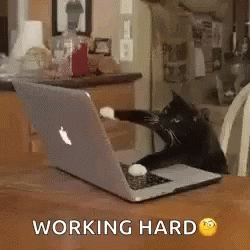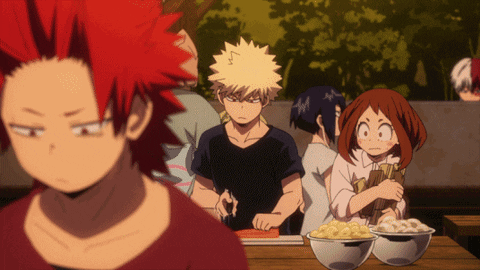 Nikka Coffey Grain Whisky – I've yet to add this to my own collection, but have heard nothing but fantastic things. I'm jealous every time I see a friend post about it on Facebook or see an acquaintance cracking one open on a fine Saturday evening. If he's a whiskey fan, he'll appreciate that you picked a Japanese whiskey, which is all the rage and gorgeously smooth.

Subscriptions
We are reaching "subscription overload" at this point. With that in mind, this section of my gift guide for men only includes what I deem "the essentials."
AppleTV+ – Hit after hit after hit. The Morning Show was a hit for Hoang-Kim and I to enjoy together. Ted Lasso's positivity and humor single handedly got me through election coverage and gave me a pep in my step to boot.
Disney+ – If you have kids, this is basically buying time. I'm not sure what better way you could spend your money with WFH and distance learning driving all of us bonkers.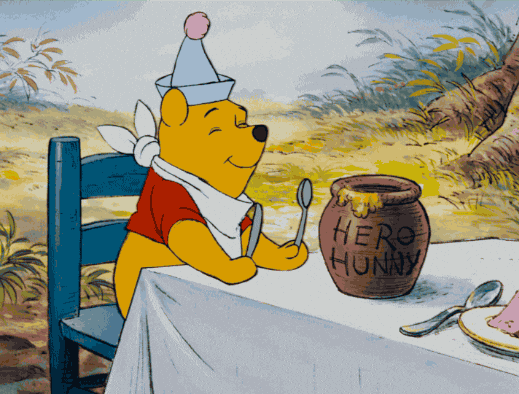 Wall Street Journal – In a sea of biased reporting, I've been able to trust their reporting and writing across multiple sectors. They have a "gotcha" special at $1 for 2 months that hooked me. It's ~$40/month if they trap you after all the 50% off specials. You can google a way to get it for $21/month. That's the plan I'm on. Great for having a well-read man in your life. For me, I just got tired of getting paywalled too often for articles I wanted to read. The subscription is intellectual freedom from the paywall hah! I've now been sucked into the occasional crossword puzzle.

Butcher Box

– This one is aspirational. So many avid carnivores in my life swear by the quality of the cuts they get delivered in their Butcher Box. If you want the finest…even if it's just one set, this is better than whatever you'll find at Omaha Steaks.

$$$
Just wow! For the guys who have made a big impact on your life year-after-year. They've earned a golden goose egg of a gift. This section of my gift guide for men will put the AYYYY! in his holiday!
Always Cool Pillow

– This pillow has been a godsend. The way it's constructed there's just more space for air to flow. And if that's even too hot for him, there's a cooling gel side of the pillow. Personally, I find one side much more comfortable because it's so soft, but for anyone who likes a more firm memory foam feel, simply flip it over and you're golden. You can feel the quality of the pillow when you hold it. It's so good you might gift it for him…and then gift it to yourself.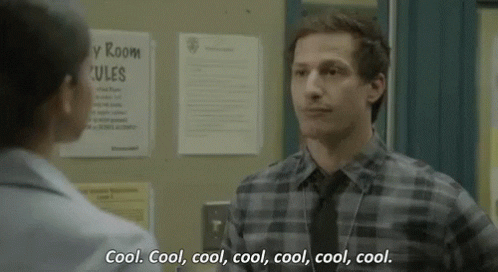 Mesh Wifi System

– Our home wifi cut off just at the edge of our house…which is frustrating because it's a location in our home we definitely want to have wifi for streaming. This Google Nest mesh wifi was a super quick install and blanketed every corner of our house with wifi and then some. It's a must have if you have a home bigger than 2000 sq ft.

Curved Gaming Monitor

– Would he like to spend a lot of time at night in a dark room staring at this screen in his ideal world? Would that make him more pleasant overall? Would you like to be in the dark room with him? If yes to any of these three, this is the monitor for him!

1080P 200″ Screen Coverage Projector

– I picked this up recently for our bedroom since we have a grand white wall to project on. I think the value is insane for the size and quality of image. Plug in an Amazon Fire Stick or Google Chromecast and you've got yourself a 230″ smart TV.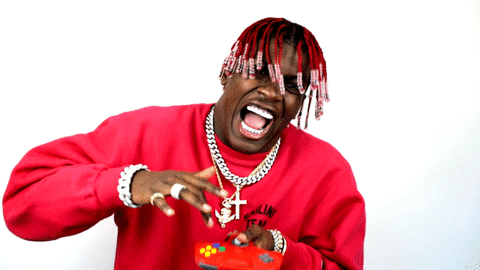 Nespresso

– This little baby is on its merry way and I can't wait to create our bedroom coffee bar. Our kitchen is down the hallway…I know…but I can't bare to drag myself out there until I've showered and really starting the workday. I'd much prefer to press a button in our bedroom sooner than later surprise Hoang-Kim with a hot caramel latte right before I really get the day going.

Series 6 Apple Watch

– This is a far cry since I first got my Series 1. I'll never forget a friend at Microsoft telling me that it takes about 4 cycles to get a hardware product right. People who know say that the Series 4 was the Apple Watch Steve Jobs would've allowed to ship. Now we're another two generations beyond that and the reviews speak for themselves. It's invaluable.

Long Sleeve Henley and Tommy John Joggers – I hate pajamas. Does that make me a monster? I never thought I'd wear pajamas, but Tommy John changed my mind. These "second skin" PJs are so incredibly soft and breathable I couldn't help but wear them. I run hot, so the fact they're soft and still allow me to sleep cool makes a big difference. I'm hooked. Just bite the bullet and buy the whole set. It'll be the most expensive set of PJs ever, but wow…with these you definitely get what you pay for.
Lululemon pants that could pass for work pants – As a long-time ABC pants customer, I know some of their pants can almost pass for dark chinos, which is a beautiful thing. These pants have fewer seams and give him a pseudo-professional look depending on his workplace and obviously he can jump straight into the gym with by just switching his shirt and shoes. Isn't life wonderful with little miracles like this!
Chelsea Boots – These new slip-on boots Hoang-Kim got me are amazing. Call me lazy, but I hate having to tie my shoes. I really enjoy having a pair of professional boots I can wear with any pair of jeans, chinos, or slacks. Plus it's one pair of boots I'll probably get multiple colors of.
Weighted Blanket – We've test driven this one all year. It's a gift that's really for both of you. Start your movie night under this thing and never come out. It's hard to describe the feeling, but let's just say being hugged is very comforting.
Airpod Pros – Hoang-Kim gifted me a pair of these like the wonderful miracle that she is and I haven't been without them since. They are life changing. What's unique to me is they are noise cancelling, but really smart in allowing certain ambient frequencies in so when a car passes by or someone is urgently talking to you, it comes through much more clearly at seemingly the right times than traditional noise cancelling headphones.
Noise Cancelling Wireless Headphones: Indispensable. My travel and office life have never been the same since. If he works in an open office floor plan and can wear these, get them for him ASAP. Als, if he travels a lot, get them for him ASAP. They are a staple for weekly or bi-weekly travelers.

Surround Sound Bar

– Yet another major upgrade I'm personally looking to make in the house. Our Frame TV is glorious to look at, but as an audiophile, it does leave something to be desired in the sound department. This sound bar, with a built in subwoofer graded out better than both Bose and Sonos. With those other two you'd have to buy an additional $200-$300 subwoofer to produce the same feeling. Perfect for putting on yall's favorite music or podcast while doing chores. No matter what, it'll bring a lot of feeling into the home.

$$$$
Bonus Section of my gift guide for men – When money ain't no thang! Most of these are gifts that you can both really enjoy in the long run!.
Garage / Media Room Refrigerator – Someone once told me that the happiest people in the world are the kind of people who have a second refrigerator in the garage. It means you have enough to have it and fill it with drinks and have enough friends to come over and enjoy it together. Getting one has been on my list since we closed on the house. This is one of the few beauties that's even available that you'd be proud of when you're spending a day with the garage door open.
Traeger – Is there anything this thing can't do! If you haven't been welcomed to the Traegerhood, let me be the first to do so. This bad boy grills, smokes, bakes, roasts, and everything in between. We've tested turkey legs, steaks, pork ribs, shrimp, and more. We're well on our way to making a full smoked turkey for Thanksgiving. He will be cooking up a storm if he isn't already with this. It's the YETI of grills. Hat tip to all the other owners out there. If you want to read our full review, you can read it here.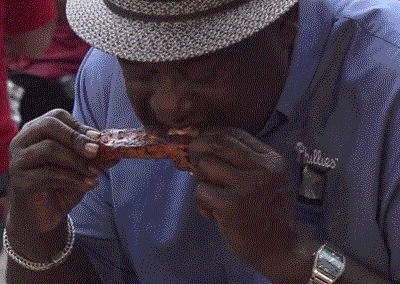 If you've made it all the way down here, I want to say thank you so much for reading! I hope these ideas have inspired you to get the men in your life a little something special this holiday season.
I made sure for my last guide of the decade I went deeper than ever before and to add a lot of new gift ideas in my 2019 gift guide for men. If you'd like more ideas, take a look at my 2019 gift guide for men and my  2018 gift guide for men. I try my best to give a good percentage of "timeless" gifts in my guides.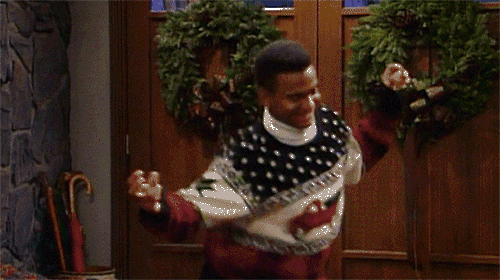 Nordstrom Anniversary Sale 2021 Preview Picks
TOPS & SWEATERS

BOTTOMS

BLAZERS & COATS

ACTIVE

ACCESSORIES & SHOES

BEAUTY